HOW DOES CREDIT ACCOUNTING WORK?
All Actions, Structure Predictions, and Analysis tools consume credits. 
Anything that uses credits is activated with a green 

 button. Though the button can say Run, Save and Run, or Run x Sequences depending on which tool is being used.
Warning: Once you have clicked the green 

 button, you cannot stop the job by deleting it. Deleting jobs will only remove them from view.
For certain applications that consume considerable cloud resources, you will be alerted to credit usage before the job is started.  

HOW CAN I VIEW MY CREDIT USAGE HISTORY?
You can verify the amount of credits you have used by going to the CAD homepage and clicking the Accounts link on the left. Then click Download History as shown in the image below.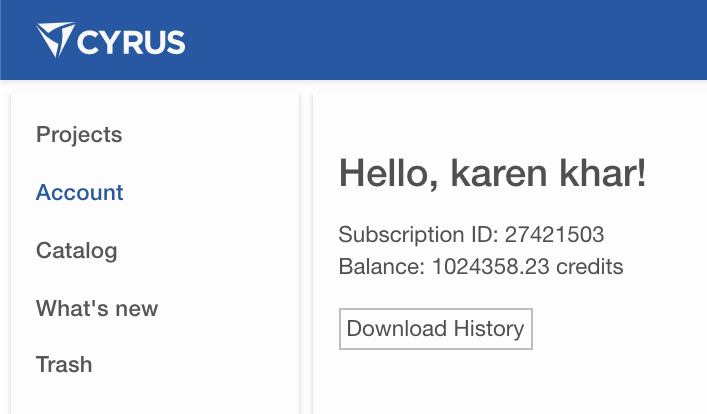 This will download transactions.csv which will list all your transactions, as the name implies. As shown below it will list transactions for the entire company on the account, but you can sort the list by the "creator" column if you want to see jobs run by a single user.

HOW MANY CREDITS DOES EACH PRODUCT IN CAD COST TO RUN?
The complete list of product costs are available under the Catalog tab in CAD and are shown below: